The Face Tells The Secret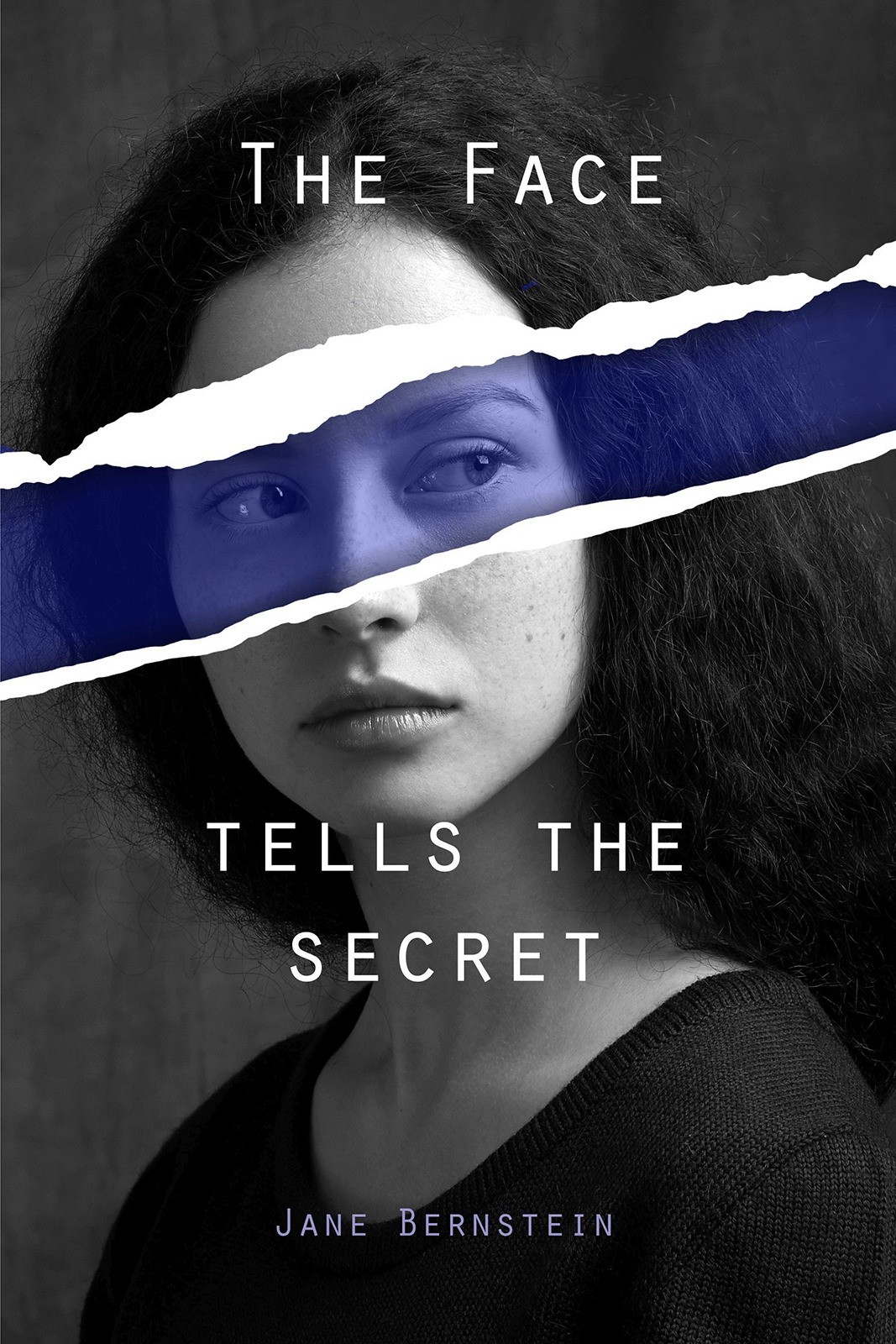 Everything has been hidden from Roxanne — her birth name, her sister, her family history—until her "boyfriend" tries to ingratiate himself by flying in her estranged mother from Tel Aviv. That visit is the start of a tumultuous journey, in which she first learns about a profoundly disabled sister who lives in a residential community in the Galilee, and later begins to unearth disturbing long-held family secrets. The process of facing this history and acknowledging the ways she's been shaped by it will enable Roxanne to forge the kinds of meaningful connections that had for so long been elusive. In this way, The Face Tells the Secret is the story about a woman who finds love and learns how to open herself to its pleasures. The Face Tells the Secret is also a story that explores disability from many angles and raises questions about our responsibility to care for our kin. How far should Roxanne go to care for the wounded people in her life—her mother, her sister, the man who professes undying love? What should she take on? When is it necessary to turn away from someone's suffering?
"[Jane Bernstein] is a brilliant and lyrical writer and storyteller. Her new novel, "The Face Tells the Secret," is a sublime pleasure that will remind readers of Elizabeth Strout's excellent books."

Pittsburgh City Paper
"Reverberating with vivid characters, tempestuous bonds, and poignant moments, The Face Tells the Secret is a contemporary page-turner as haunting as it is humane."

Rachel Simon, New York Times bestselling author of Riding The Bus With My Sister and The Story of Beautiful Girl
"Jane Bernstein's novel is a beautiful, almost balletic exploration of the role of repression across generations. This book asks many questions—about knowledge, forgiveness, disability, the slippery shapes of fear and love—but always through the lived life of its narrator. Her journey into the past and attempts to chart a future had me hooked."

Elizabeth Graver, author of The End of the Point
"The characters in Jane Bernstein's expansive and beautiful novel, "The Face Tells the Secret," are exquisite, complex, real creations. From Pittsburgh to Tel Aviv, they bring us into their lives with depth and honesty. A wonderful book."

Karen E. Bender, author of Refund, a finalist for the National Book Award
"Who should we care for?" asks Roxanne, the narrator of The Face Tells the Secret. "How much of our lives should we spend looking after others? When do we turn away to protect ourselves?" Jane Bernstein delivers no easy answers in this heartbreaking and, ultimately, heart-mending novel. Rather she explores the complications of human relations in many variations – between mother and child, siblings, man and woman, over long-distances, and in close quarters. This book is about love and life, and absolutely worth reading.

Suzanne Kamata, author of Losing Kei and Indigo Girl
"It is not often that a family drama is also a page-turner but Jane Bernstein has written just that. The Face Tells the Secret is a compelling novel of secrets and surprises. Told in the convincing voice of its narrator, Roxanne Garlick, it is a story that makes us ask if we can really trust anyone. At the same time it makes us understand that trusting someone is the only way to be human. This is a book filled with mysteries that unfold slowly as Roxanne comes to know who she is and who her family really is, and it is clear from this literary thriller love is the deepest mystery of all. I have long been a fan of Jane Bernstein's work but I feel that in this novel she has brought together her considerable skills as a writer of compassion and a consummate storyteller and has told her finest story of all."

Mary Morris, author of Gateway to the Moon
Purchase The Face Tells the Secret
Gina from Siberia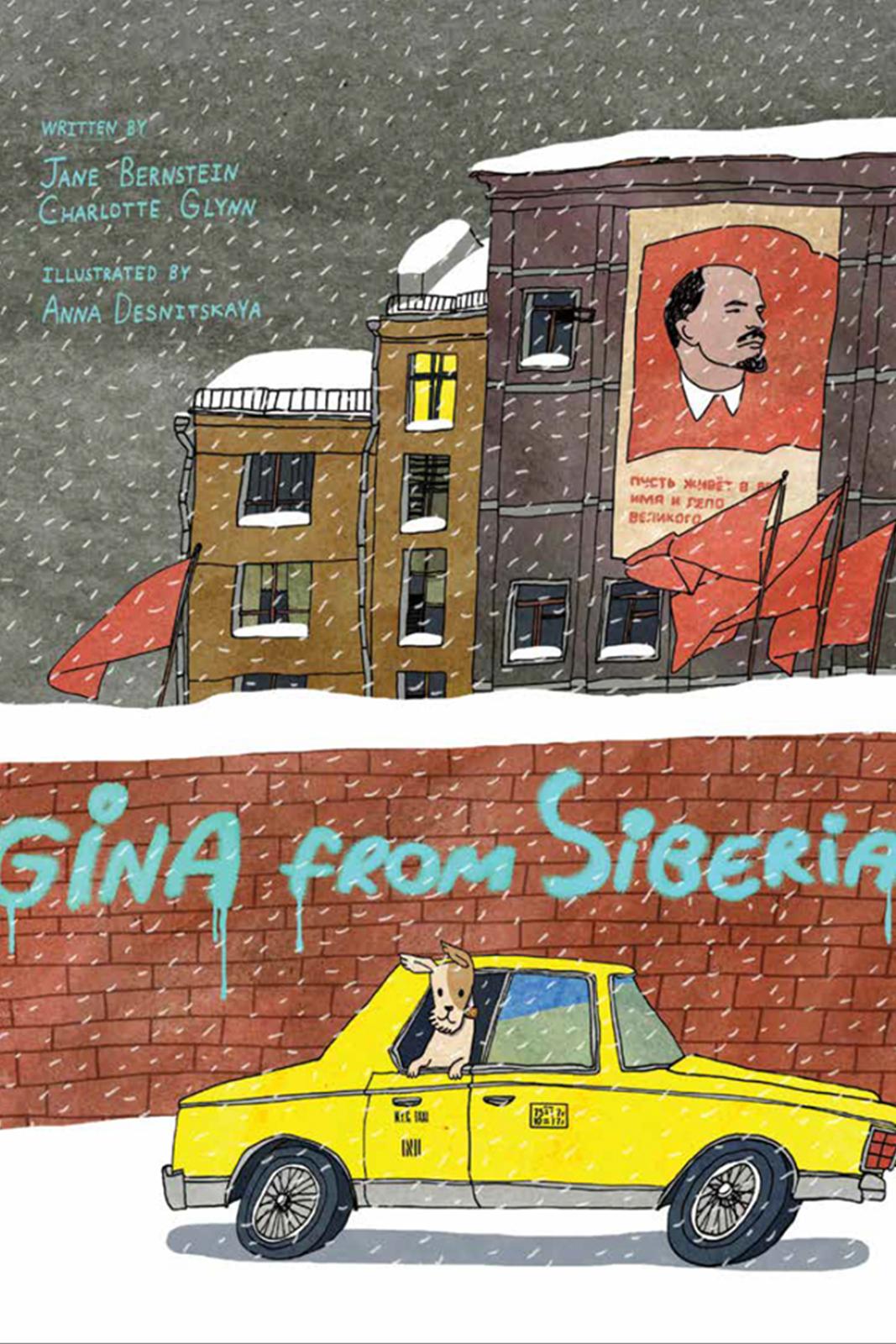 Gina, a terrier, loves to play in the pine forests of her home in Novosibirsk. But one day her human family tells her they must leave right away. They set off on a long journey by bus, plane, and train, and arrive in New York. The city snow is gray, the neighborhood dogs sound funny, and a monster rumbles beneath the sidewalk. Gina stays in her family's apartment, sure she'll never be happy again, until a big friendly dog named Victor encourages her to come shows her around the city, and everything begins to change.
Inspired by the true story of a family determined to bring their beloved dog with them when they left the former Soviet Union – at one point even dressing her up as a baby — Gina from Siberia is a timely story about upheaval and immigration and the process of finding home in a very different place.
Jane and her daughter, filmmaker Charlotte Glynn, worked with Moscow-based artist Anna Desnitskaya to bring Gina's story to life in full color.
Bereft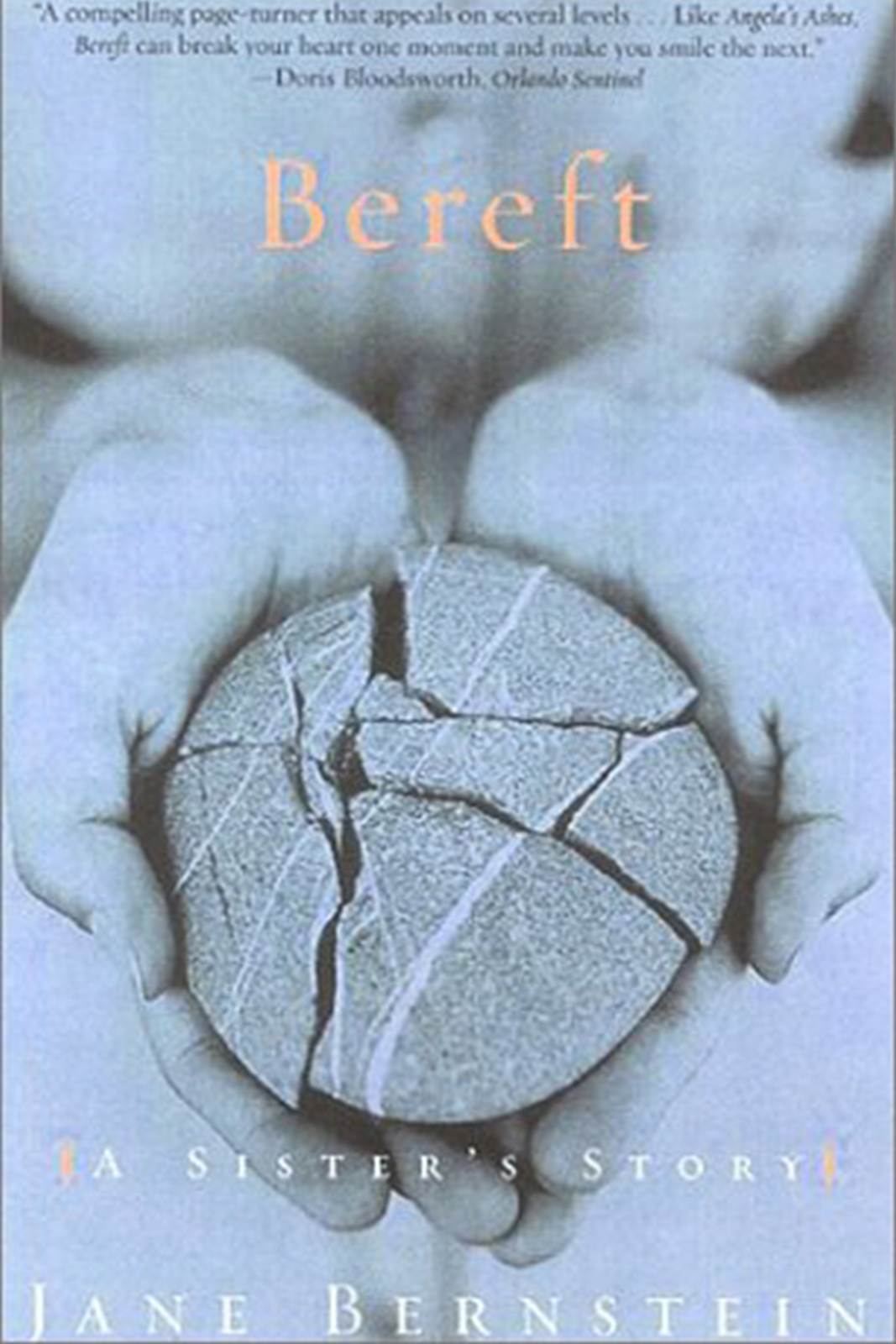 Jane Bernstein was seventeen in the summer of 1966 when her adored older sister, Laura, was stabbed to death by a stranger, for no apparent reason. More than two decades later, Bernstein found her thoughts and fantasies returning insistently to the sister she never allowed herself to mourn. Gradually she immersed herself in the long-buried tragedy, obsessively reviewing articles and transcripts, and, like a detective herself, interviewing detectives, attorneys, and others who'd been close to her sister or involved in the case. What was she trying to solve? We come to see that the actual object of her search is her own identity, sucked under in a wake of denial after Laura's murder. Reclaiming who she was – and what Laura was to her – meant questioning every aspect of her carefully constructed adult sense of self: as a writer, a daughter, a mother, and the wife of a charismatic but unpredictable man. Passionate and disquieting, Bereft is a testament to the silent depredations of unacknowledged loss, and a tribute to our power to reclaim ourselves.
"Like Angela's Ashes, Bereft can break your heart one moment and make you smile the next."

Orlando Sentinel
"Unflinching, beautiful."

Chicago Tribune
"Part intimate memoir and part detective story. Bereft is hard to put down."

US Weekly
Rachel in the World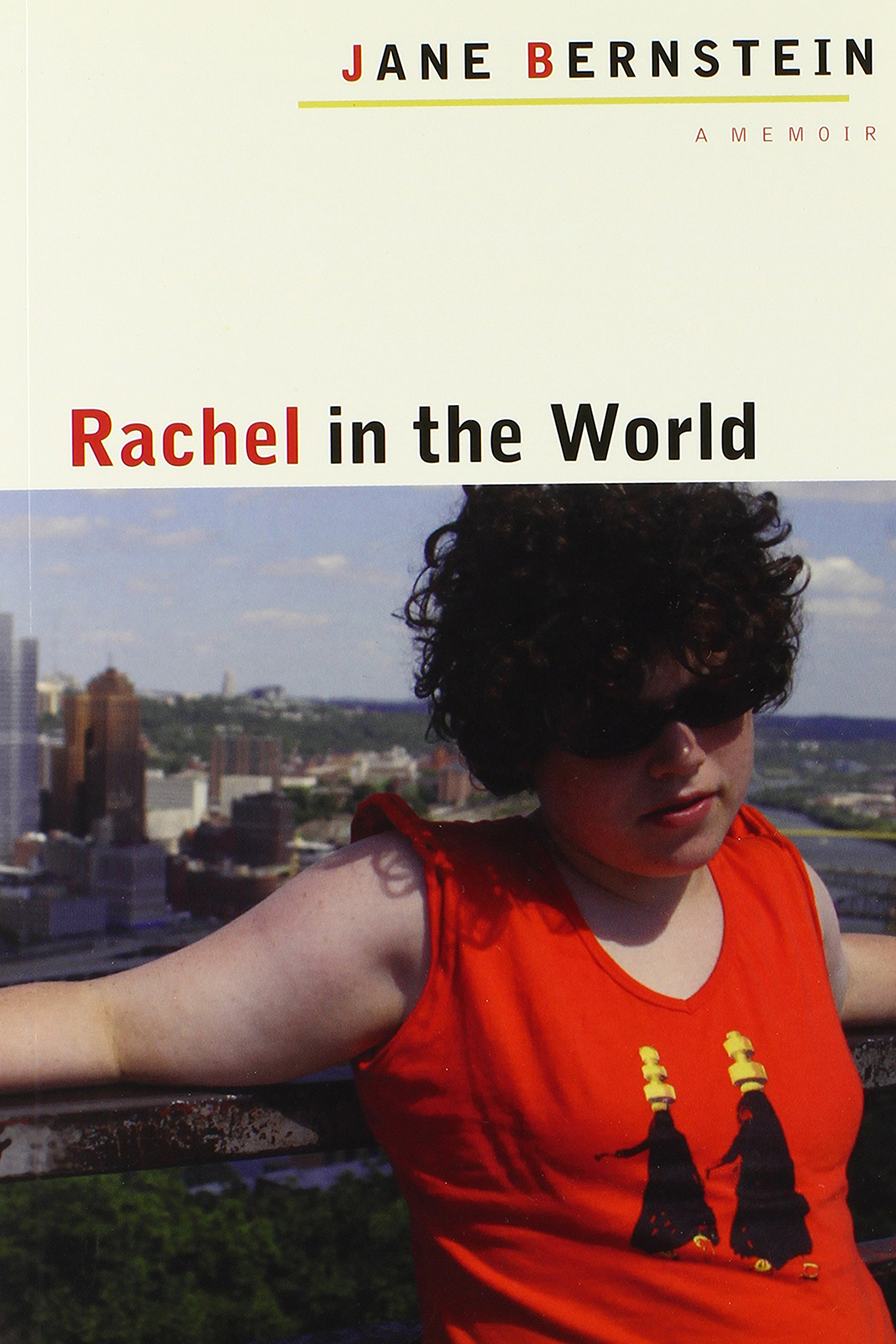 What happens when love is no longer enough? Jane Bernstein thought that learning to accept her daughter's disabilities meant her struggles were over. But as Rachel grew up and needed more than a parent's devotion, both mother and daughter were confronted with formidable obstacles. Rachel in the World, which begins in Rachel's fifth year and ends when she turns twenty two, tells of their barriers and successes with the same honesty and humor that made Loving Rachel, Bernstein's first memoir, a classic in its field. The linked accounts in part 1 center on family issues, social services, experiences with caregivers, and Rachel herself — difficult, charming, hard to fathom, eager for her own independence. The second part of the book chronicles Bernstein's attempt to find Rachel housing at a time when over 200,000 Americans with intellectual disabilities were on waiting lists for residential services. As Rachel prepares to leave her mother's constant protection, Bernstein invites the reader to share the frustrations and unexpected pleasures of finding a place for her daughter, first in her family, and then in the world.
"One of the most extraordinary, awful, funny, candid, heart-rending, brave books about motherhood I've ever read."

Sandra Tsing Loh, Barnes & Noble Review
"Refreshingly unsentimental, wrenchingly candid… a bracing testimony – not at all self-flattering – to parental love and advocacy."

Kirkus Reviews
"An unsentimental yet inspiring story of unshakable mother love."

Library Journal
Loving Rachel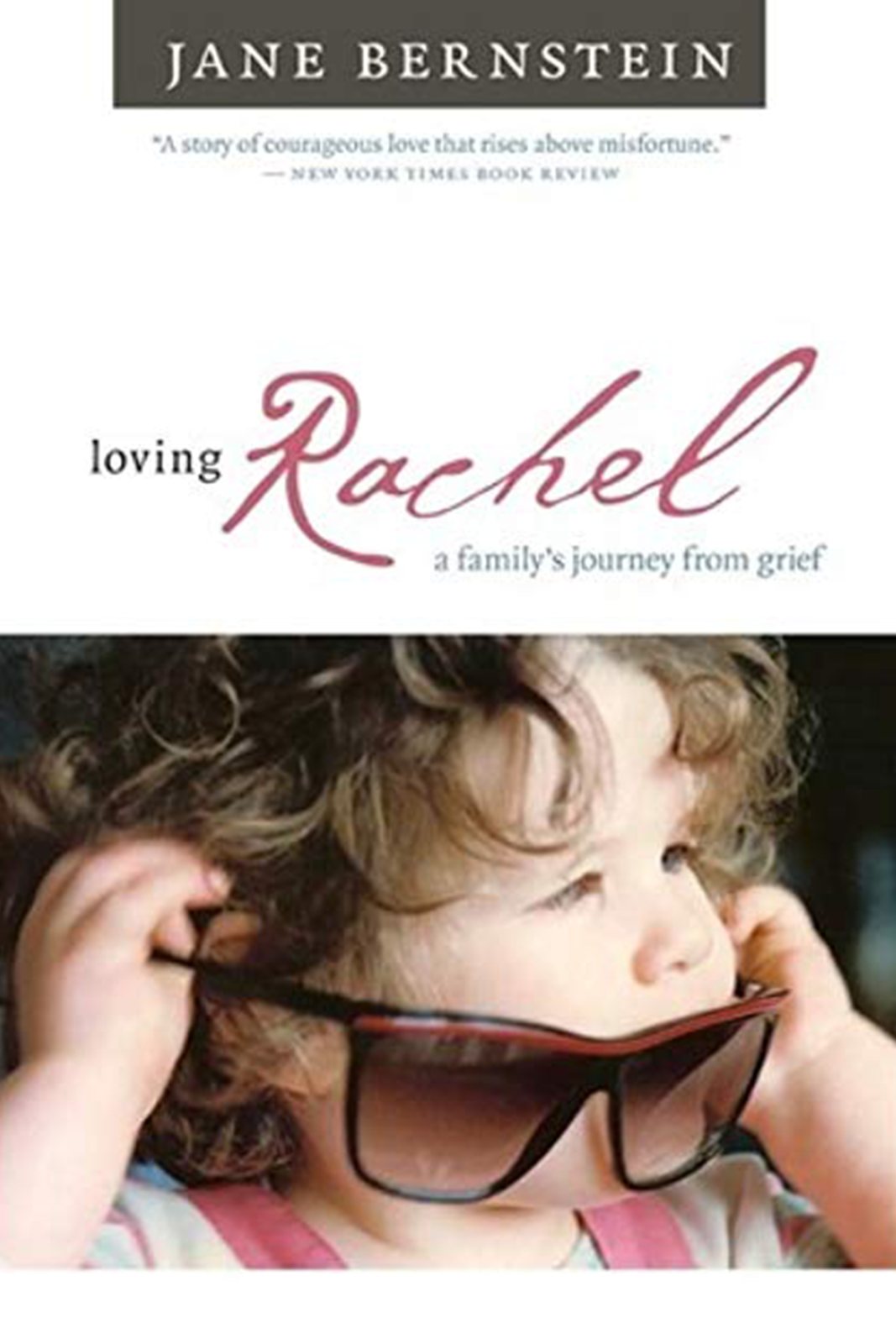 In 1983, Jane Bernstein had everything she ever wanted: a healthy four-year-old daughter, Charlotte; a happy marriage; a highly praised first novel; and a brand new baby, Rachel. But by the time Rachel was six weeks old, a neuro-ophthalmologist told Jane and her husband that their baby was blind. Although there was some hope that Rachel might gain partial vision as she grew, her condition was one that often resulted in seizure disorders and intellectual impairment. So began a series of medical and emotional setbacks that were to plague Rachel and her parents and strain their marriage to the breaking point. Spanning the first four years of Rachel's life, Loving Rachel is a heartbreaking chronicle of a marriage and a compelling story of parental love told with searing honesty and surprising humor.
"Inspiring… a story of courageous love that rises above misfortune… incisive and vivid… rings with truth and flashes of humor."

New York Times Book Review
"Real and wrenching… straightforward and affecting… an absorbing family drama."

Kirkus Reviews
Second Lives: Tales from Two Cities*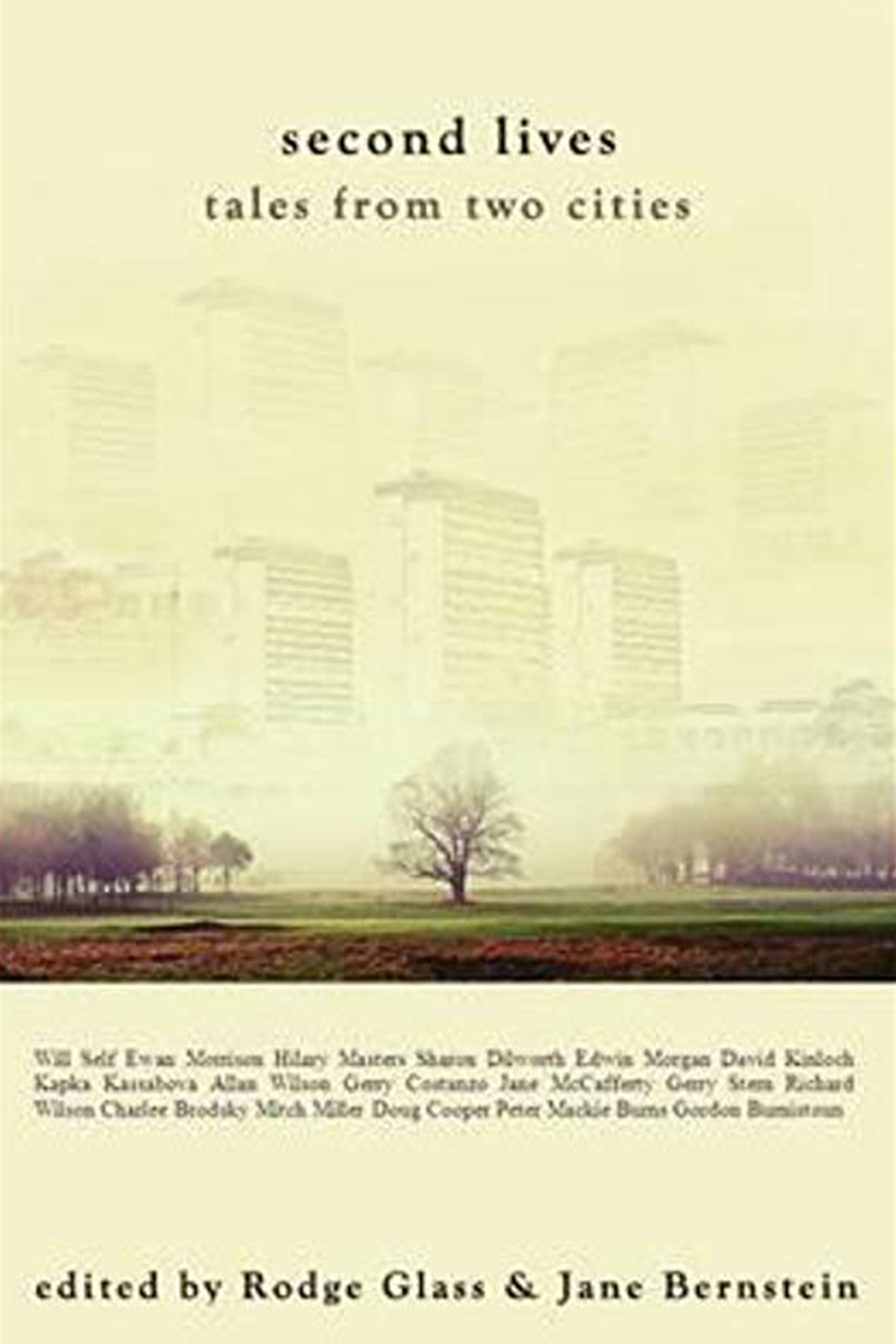 What is a city? Do people make cities or do cities make people? And can cities have second lives? We all inhabit cities, but what do they mean to us? What do we mean to them? Is the city a real thing in the 21st century? How do we integrate their pasts to their futures? What are the threats facing cities in the western world? These are just some of the questions posed by the fascinating studies in this book. Through essays, poems, psycho-geography, short stories, and more, an array of today's leading writers and thinkers join together to look at cities in the western world. Focusing on the two former industrial heartlands of Glasgow and Pittsburgh, this international and diverse collection is asking the big questions and getting the most creative answers. From Will Self's psychogeography of Glasgow, to National Book Award winner Terrance Hayes' stunning poetry, this collection will make you think, feel, fear, and fight for what part cities play in our daily lives. Bold, diverse, and daring, these pieces are a must for anyone who cares about where we live and what it means to live in the urban sprawl of now. Featuring: Will Self, Jane Mccaffery, Edwin Morgan, Ewan Morrison, Terrance Hayes, Allan Wilson, Louise Welsh, Kapka Kassabova, Gerald Stern, Doug Johnstone, Lori Jagielka, Hilary Masters, David Kinloch, Yona Harvey, Sharon Dilworth, Lee Gutkind, Richard Wilson, and many more.
Purchase Second Lives: Tales from Two Cities
Seven Minutes in Heaven*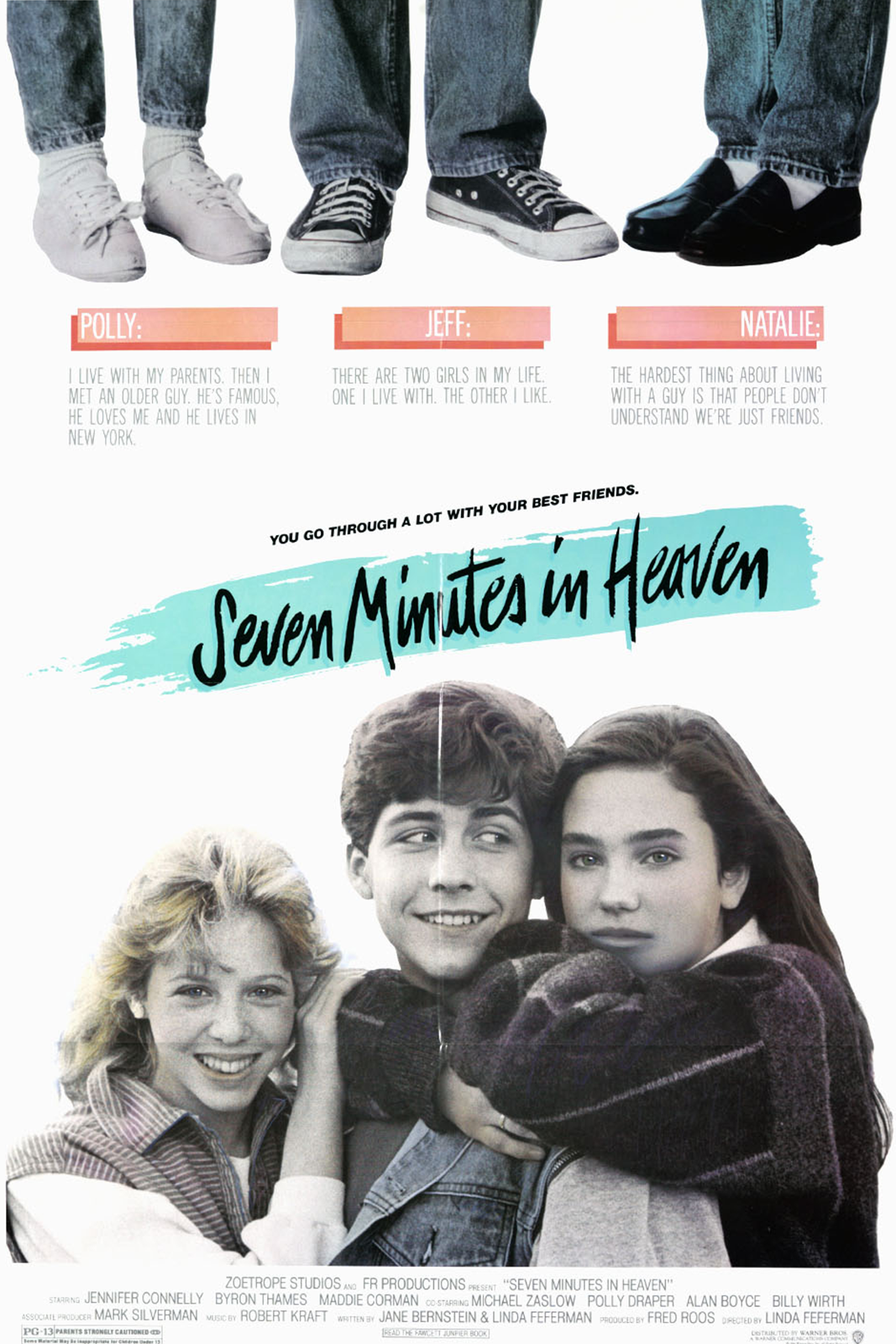 Polly is always terrific fun to have around. Plenty of guys in her class would love to go out with her, but Polly's got her head in the clouds. She's in the throes of an enormous crush on someone older, more mature, or someone, anyone – well – unattainable. Natalie has concentrated on two things since her mom died: taking care of her father and doing really well in school. Her ambition is to be President of the United States, and this takes all her concentration. But then one day Polly's friend Jeff shows up at her doorstep, wanting to move in. Life at home is hard for Jeff. He doesn't get along with his stepfather at all. So when he hears Natalie's dad is out of town he tries to move in with her. Finally there's someone he can talk to about the one girl he really likes. Polly, of course! But living away from home isn't easy either, as his mother has him kicked off the football team in an attempt to get him home, and Polly falls in love with everyone but him, until…
"Sensitively performed, a very special comedy… One of the few movies around for whole families to talk about and think over."

Lost Angeles Times
Purchase Seven Minutes in Heaven Watch Seven Minutes in Heaven
Departures*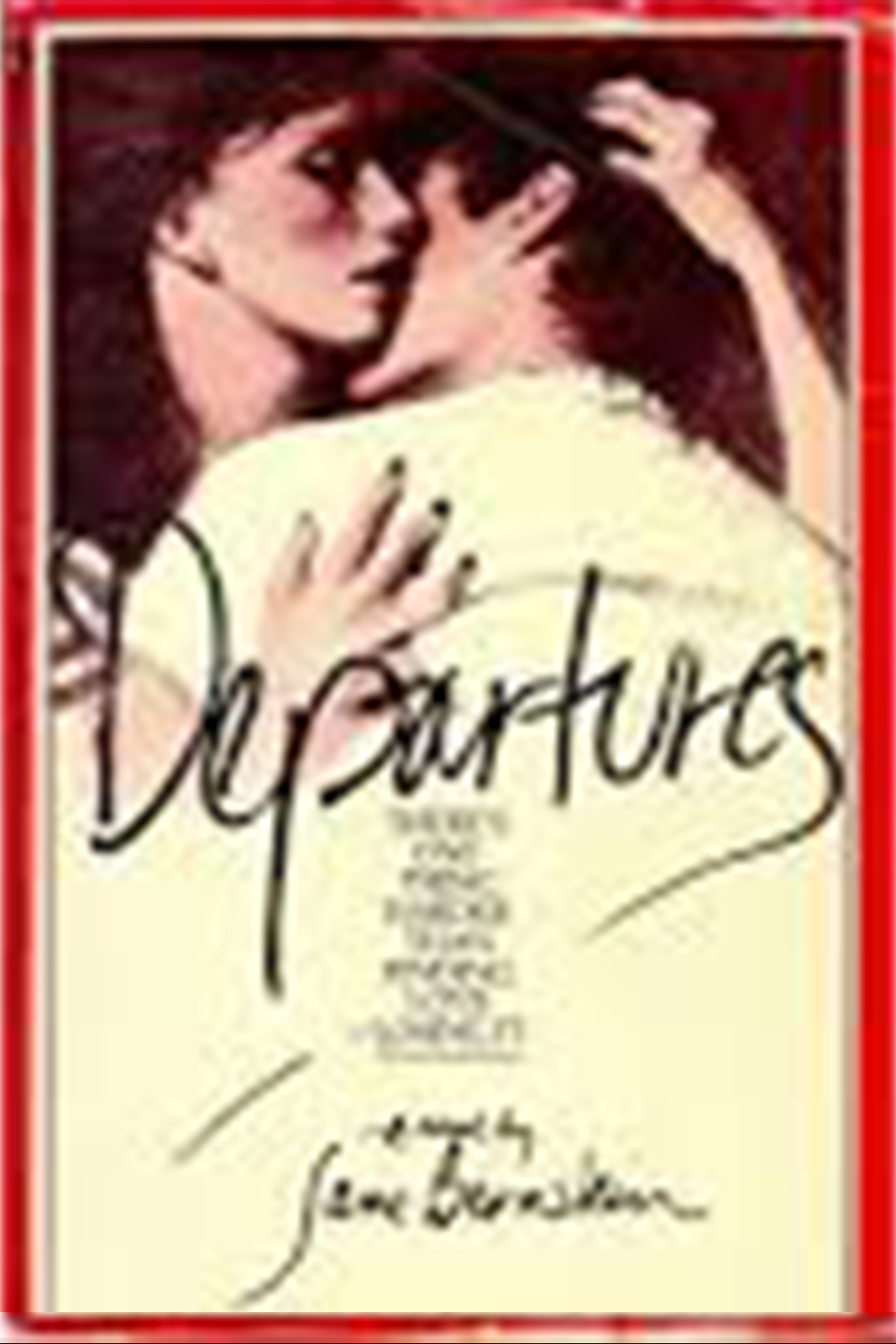 Departures is the story of Lydia, a young woman living in Greenwhich Village, on her way to becoming the scientist she dreamed of being as a child. She is self-sufficient, remarkably self-contained until she meets Kramer. Kramer is a would-be film-maker, basketball ace, movie buff, who opens up a world of possibilities beyond Lydia's solitary life. But their happy-ever-after romance – complete with walks in the rain, double features and raisinets – ends when Kramer leaves. Now Lydia is alone again and at the same time must face long-postponed grief for her father's death. Her delicately built world in pieces, she starts over. Traveling west, she visits her difficult , newly remarried mother in California, then goes on to London, where her married sister has made a conventional life of the kind Lydia has always scorned. But, finally, through love, work and her own inner strength, Lydia comes home – to herself.
"An absorbing first novel… without a single cliché, or one wrong note… moving, funny, and original."

Publishers Weekly
"Jane Bernstein has created an unshakably real character and an absorbing first novel…"


New York Times
"What a wonderful writer Jane Bernstein is!"

Ann Tyler
*Available in very limited quantities